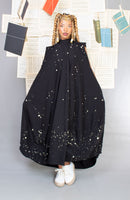 Our garments are detail driven and inspired by stories and the people who wear them.
We treasure the story behind the garment and the touches, shapes and details that make them stand out from the ordinary.
"In our work, we often hand paint our garments, making them one of a kind pieces."
Artisan garments made with love in jhb